This site voted one of the top 5% of sites by T Web Source
This is the first ever website I put online.

HI. 10.20.11 - back over to SE. Asia for a while. Heading back to Middle East - this time to Kuwait, Jordan and maybe Syria or Egypt. Just got back from Brazil, Argentina and Paraguay. Not long ago gored by an angry bull in Peru was not the highlight for me - fortunately his horns drove into my backpack as I turned around in a split second to face the charge. Just returned from several exciting weeks in Alaska, gold mining, trekking and sightseeing! Heading out for 2 months for Dec and Jan - returning in Feb 08 from UAE, Oman, Yemen and Thailand. Earlier this year was fortunate to be able to visit Moscow, Russia. Sometimes after all this international travel just want to go to Sierra's at one of a number of secluded creeks accessed by long dirt roads, away from EVERYONE, chill, read, swim, fish in the middle of the creek and eat and thats what I call doing NOTHING.

QUOTE1:
"99.9% of the time computers do NOT work correctly" ~ DT (I stand by this quote 100% of the time)
This means workstations, servers, laptops, desktops, software, operating systems, modems, ports, network cards, switches, routers, video cards, hubs, USB - Serial, - PS2 mice, keyboards, monitors, speakers, any type of RAM, mouse controllers, monitor controllers, cables & connectivity among many many many other computer related components & services.

Hey, I should know, I pretty much live on computers. For this very reason, I have now built 3 high end backup workstations (almost mirrors of each other) - when one of them goes bad or has problems as they inevitably do every month or so, its a seamless swap out - and my productivity is absolutely UNALTERED.

I can name at least 25 things wrong with every single computer I own or any typical server. Here's an interesting service to provide and market. DSL. 90% of people don't qualify for it. Of those who do, they have the wrong phone company for us to offer service. Of those who end up signing up - 75% of the new orders do not work on the install date for various reasons.

I am also finding that its absolutely necessary to have more than 1 monitor as a backup. Problems ranging from the screen going upside down all the time, to the entire screen shrinking into the middle of the monitor are quite troublesome and detrimental to productivity. Just last week, on a recent computer I built, whenever you opened a folder the folder would then immediately disappear replaced by 2 or 3 cursors. I love UPSIDE DOWN cursors and content - on a new netbook I purchased not long ago. Yeaaaaa babeeeee. COMPUTERS SUCK. *****Update - the flat screen monitors I have been using for the past several years work perfectly.

What really fries the ass are RAID or Mirrored hard drives. Companies that make these products advertise their great backup capabilities, HA These drives are absolutely one of the most frustrating things with computers. THEY DO *******NOT***** WORK. What crappy designs.

OH, and ON BOARD *ANYTHING* is a waste of your money. These components will FRY on you. Access Database is one of the worst databases every created.

Ha and I love how DVD Drives cost like $100 bucks and I'm already on my 3rd one (the first two ended up with me driving large nails through the guts of these drives)....and the one I have now on one of my computers works very sporadically - sometimes it says it needs new software updates, you go to the update page and there are NO updates available. Lovely. It hardly plays shit and you never know when it will actually play a VCD or DVD - one day it will play a DVD and it will be stymied by the EXACT same DVD the next day. Put in a DVD and try to burn under 4 gigs. I LOVE how the program says you are trying to burn too much and you have to use 7 disks. HA WTF is that about, 4 gigs will fit fine on a normal DVD.

Update: The above is a great time shot of our experiences with computers in the early 2000's - still have major problems, but more software related rather than hardware.

OH and Spammers are the curse of the Internet.
QUOTE2:
"It is considered stupid to enter the freeway at 30mph when the freeway traffic is moving at 65mph" ~ DT
Hey check out my new book titled "The Freeways of Los Angeles" What a trip that is! Going to market the crap out of this book in LA.

QUOTE16:
For ages, a deadly conflict has been waged between a few brave men and women of thought and genius upon the one side, and the great ignorant religious mass on the other. This is the war between Science and Faith. The few have appealed to reason, to honor, to law, to freedom, to the known, and to happiness here in this world. The many have appealed to prejudice, to fear, to miracle, to slavery, to the unknown, and to misery hereafter. The few have said "Think". The many have said "Believe!". -- Robert Ingersoll

QUOTE27:
There is one major city in California & that is Los Angeles. San Diego and and the San Francisco Bay Area are its two major suburbs. ~ DT

QUOTE 43:
Wine scores are annoying little numbers that mess with your mind and take up needless space on wine reviews. ~ DT

MORE KEWL NEWS
I write travel articles every month, mostly on cities in California. Currently there are MANY articles as well as a multitude of travel links, photos, message boards, classifieds and essays by fellow travelers. You can check out my corner of the net at www.davestravelcorner.com (since 96'). Dual citizenship certainly helps with a number of visa hassles one invariably experiences Internationally.

I also put together this site Santa Rosa High School Foundation and am a lifetime member and served on the Board of Directors for four recent years. Helping put together the History Museum was def one of the highlights during my tenure. Santa Rosa High ROCKS. Wow, over a quarter million dollars donated to the school for the 2008/2009 year. Damn! Hey I'm on our committee to be putting on our next HS reunion. Lets rock and roll.

Some people say Turn Off your TV for a week, I say throw it out the window. I've never had to do that, having never owned one.

I write poetry - when I'm not busy with other commitments. Sometimes it consumes me - most of the time I consume it voraciously. You can read some of my 'decent' poems (appropriate for most audiences) HERE The hard core stuff has never been put online.
There is no other singer like him - He's not well known in the USA but he is well known in the UK. This is my favorite singer & song writer - Visit: www.don-williams.com Hope you had a chance to check him out at the State Theatre in Modesto a while back - thats 2x in the past two years we've gone to see him!! One night we drove to & from SR town in blinding rain. Unfortunately 2006 was his farewell tour. Goodbye Don.

Check out 99.9 KCIV with tower on top of Mt. Bullion above Mariposa - our radio is always tuned to this station when we r in this part of CA - the programming is innovative and progressive; this is multicultural talk radio at its finest. With ample coverage we can drive for hours in circles and never have to change the station.

There is no other violinist like her in the world - wow what incredible music! Visit Hilary Hahn's website www.hilaryhahn.com

Ever seen such branding as the LA Philharmonic has done for Gustavo Dudamel - if you go to concerts as we do sometimes at the Disney Concert Hall you cannot miss this guy's photos everywhere.

Best LA concert we've been to was REM at the quintessential So Cal outdoor concert venue, the Hollywood Bowl. When night falls you can also see the lighted cross on Cahuenga Pass which seemed to especially dominate the background during the song "Losing my Religion".

Mozart, nice syrupy sweet music, but Beethoven blows him out of the water. There is no comparison.

A recent informal poll conducted by myself, and for myself, shows that between 93.9 and 95.7% of that new country music is absolute CRAP Country Music died in the late 1980's. There was one station that did deserve to be called a Country Music AM radio station in No Cal and that was The Ranch 93.9 out of Modesto, California. Unfortunately they are no longer in business. 92.5 KKAL out of San Luis Obispo California used to merit long drives but they are no longer in business. Tough markets for this old music.

More pics here ... or here too Tsunami year - my brother John was caught in the Tsunami and barely escaped with his life - his website here: www.sonomacountylaw.com/tsunami Syy and I toured the terrible destruction 10 days after the 2004 Tsunami occurred.

Check out my awesome internet provider's home page at: www.pon.net

I used to write for the UpBeat Times, until I lost contact with the publisher - this regional newspaper is back - and focuses on the positive and the good things in this life.

Yo. Enjoy surfing the waters of the web. When surfs UP Cali coast can be a dangerous place. Check out this boxing fan site for the currently undefeated Olympic Gold Medalist Andre Ward. I run this site: www.andre-ward.com

Need some information about wine tasting the NV? I've spent well over 3000 hours and have personally visited & tasted with nearly 600 commercial wine producers in the valley (wineries) - www.com . Didn't know there were that many, we have a list of over 850 unique commercial producers. Um, yea we know all the unsecured wireless networks in the Valley. You know your in wine country when you find wireless networks called "Pinot House", "CabKing", "Sangiovese" etc. Too many social networking sites to keep track of eh? I don't have a profile on www.facebook.com this site is a complete waste of time, is intrusive, and I don't need advertisers targeting me and the friends I have don't number 5000 and the friends I have, I certainly don't need to follow their life stories online and deal with the shameless self promotion and branding of personal identities. www.couchsurfing.org is kewl - and have hosted here and been hosted abroad a number of times. I don't have a personal Twitter account either although I run 3 marketing accounts on Twitter which is where its value lies.

More good stuff - I now providing winery related content and doing sales for VV. Sweet new automated rezervation software for wineries who hold events. If you have a good product like this one, you will be found and word will spread.
.
AN EVIL SERVICE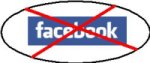 STUPID MOVIE
One of worst movies ever: Rachel Getting Married
There is no plot, no story line. The dialogue is pathetic. This is as shallow a film as I have seen in a long long time. The camera work is horrendous; by the time you have finished this movie you are dizzy and ready to throw up after witnessing all the fast moving shots. The main characters are incredibly grating and by the time you have finished this movie there are several faces that you never want to see again including the fiancé of Rachel, Rachel's father and especially his 2nd wife. Debra Winger who is so great in a few of the classic 80's films is nothing in this movie. The acting by Ann Hathaway is excellent, but at the end of the movie you just ask, why, what's the point, who cares.

ANCIENT NEWS
Hello all visitors to Dave's Web Page. I graduated from California Polytechnic State University in San Luis Obispo. I majored in Biology, and I minored in International Relations.

Way back in the Spring of 97 I rode my new mountain bike down to Santa Barbara and back in one day (210 miles). I left at 2:30 in the morning and was in Santa Barbara at my favorite smoothie place by 10:30 am. Hey, Jamba Juice, that sounds like a great ad campaign - some guy got up at 2:30am, rode his mtn bike over 100 miles to get his favorite smoothie at Jamba Juice. Thanks for opening a branch in my hometown.

My brother graduated from UC Davis.....a long time ago.

His major was Political Science. For several quarters he was a Resident Manager at Castillian off campus dorms.

Both my brother and sister attended Santa Clara University.
Elizabeth graduated in June 03 from her Masters program at Oregon State University. John graduated from Santa Clara Law School and took the BAR exam in August 01. After passing the BAR he spent 3 months traveling throughout SE Asia - upon his return, he worked for the DA's office in Stanislaus County. Now he is sailing, traveling in Europe - freelancing it with www.reservationkey.com . Email: jmt@pon.net Eliz is back at SCU - this time as a Professor.

MANY YEARS ago I went to Nepal, Thailand, and Korea. The majority of that time was spent in Nepal. While there, I hiked in the Himalayas, in the shadow of Mt. Everest. During the trek portion of our trip I became very sick and had to be carried at midnight in 0 degree F weather, from 16,300 feet to about 15,000 feet. The next morning I still couldn't walk so I was carried by a lady with a backpack. She would carry her pack and place it further down the trail. Then she would come back for me, carry me on her back, and walk past the pack. She would set me down and then go back for the pack. She repeated this process over and over again for about 3 hours. Due to food poisoning and the altitude I became so weak that I could not walk. I was throwing up every half an hour or so. Frozen vomit doesn't look too good in the morning! Have sum xtra time, reed about it hear: Nepal Trek

I have led 4 successful summit expeditions of Mount Shasta - 5th one got us to 13,200 feet on MHill in a fierce windy whiteout blinding snow storm. We ALWAYS stop at The Olive Pit in Corning for delicious Olive burgers!! 5th climb was one of our most exciting yet. We all summited! See ya on The Mountain in 11'! Sumitting Rainier in windy conditions was an interesting experience a few years back as was ice climbing at 18,000 feet in Peru this year on the most beautiful Tocllaraju mountain in the heart of the Cordillera Blanca. Sum inspirational pics here

Looking for travel videos on the net, we decided to start our own project: www.myvideovisa.com - course with everything else in the mix, this one has been nixed for a while. Hopefully can get it off the ground at some point. Target=mid 2010. lets do it

I was the President and a founding member of the Cal Poly Solar Car Club. We used 3500 pounds of HD foam, glued together with two-part epoxy to make the molds for our solar car. The foam was CNC'd by Burt Rutan's Scaled Composites in the windy town of Mojave before we actually laid up the Carbon Fiber skins. Materials and purchases totaled about 200 grand, we did all fundraising too. What an amazing and diverse project - spent about 4 years on this and 2 extra years in college b/c of this project. Burt Rutan is one of the leading visionaries of our time. This is an amazing individual and a very dynamic speaker.

Microgravity, 18,000 mph, International Space Station - good shit.

Los Angeles River
When you stand solitary on North Main Street next to the railroad tracks above the Los Angeles River all you feel is a deep sadness as you look down on a river that has been dramatically altered in a relatively short amount of time. You look down on a dirty river that now flows dark, a concrete river juxtaposed with brightly colored graffiti where those entrapped by the city, their ethnicity, drugs, gangs and poverty territorially cry out with their markings.

Electrical lines, bridges, rubble and old fences all decorate the banks of what was originally the lifeblood of Los Angeles. If you do not happen to be on North Main Street, any of a number of bridges in this area will afford one the same views. Close your eyes and think back 100 years to a time when this actually was a natural river, with trees and grass growing along its banks. Or, if your imagination has been corrupted beyond hope by the scene that lies in front of you, do a Google search to see a picture of the LA River taken in 1900.



While cruising the web I have found some amazing sites that you may find of interest... Check out my list of great sites.

I also have a few pictures on the web. If you want to search for things on the Web, look no farther. Just type in some keywords below.

It sure is a small

world after all. Click here for the famous theme parks...
I always have enjoyed reading comic strips. Calvin and Hobbes has been a long favorite of mine. Pearls Before Swine is a close substitute. At least there are still some C&H's strips available on the web.

I almost forgot. Make sure you visit my brother's awesome home page.

I hope you have enjoyed reading this and the accompanying pages. If you have any comments or suggestions, feel free to drop me a note. You can
me.
---
---
© July 2020 D. T. Publishing