The Entertainer Jon DeCles
The picture above was taken by Surrey Blackurn, just before Jon DeCles began a series of performances as Mark Twain at Angel Island State Park. Surrey's photographs of DeCles as Twain remain the best pictures of him in this part.
Updated 19 July 2020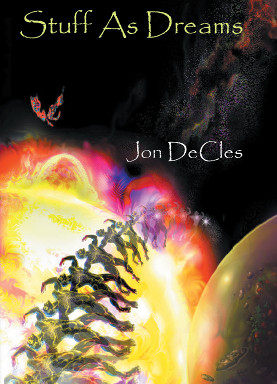 "2016 saw the publicatiin of "Stuff as Dream" a collection of Science Fantasy short stories from Jon DeCles' first 50 years of professional writing."
"Our Fellow Savages of the Sandwich Islands"
Jon DeCles as the Young Mark Twain at the Eagle Theater in Old Sacramento. Photo by Howard Gold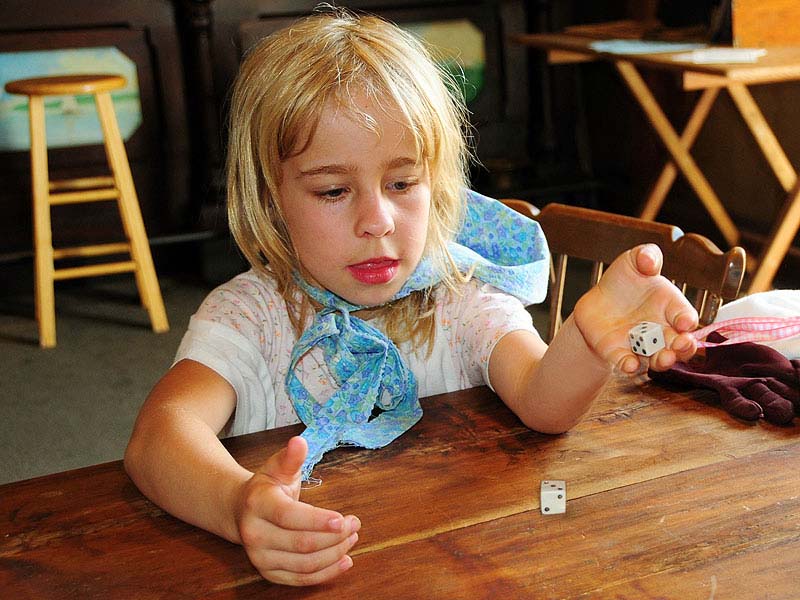 Byron DeCles as Tom Sawyer and Anastaciia DeCles as Becky Thatcher. Photos by Howard Gold
Jon DeCles appeared weekends from the 2 July (the Fourth of July weekend) through 5 September (the Labor Day weekend, and, coincidentally, Old Sacramento Days) 2011, in the role of the young Mark Twain, in Old Sacramento. He was primarily at the Eagle Theater, the railroad terminal, or on the streets.
Jon DeCles appeared at Baycon in San Jose, California, from 27 May 2011 through 30 May 2011, the Memorial Day Weekend.
Jon DeCles appeared November 18th, 2010, in Dutch Flat, California, in the role of Mark Twain, which role he has performed since 1972 to the great pleasure of his audiences. Mr. Twain lectured in Dutch Flat when it was a metropolis, one of the cities that flourished after the Gold Rush.
Jon DeCles appeared for several years at the Great Dickens Christmas Fair, weekends from the Day After Thanksgiving to the weekend before Christmas. He most recently performed the part of Mr. Micawber, from Charles Dickens' novel "David Copperfield," but had previously played the parts of Ebeneezer Scrooge and Alfred Jingle for the show.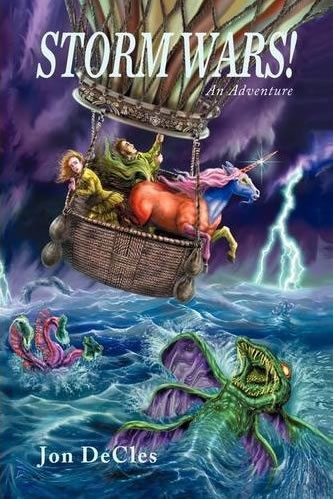 At Last, the Long-Awaited Sequel to "The Particolored Unicorn" is in print and available, right here, right now, online! Click the link below to be taken immediately to the site where you can read the opening of the book, and, if you are excited enough, purchase it right away.
"Jon DeCles is in command of all the elements in this one. On the trek to gain an army and win back his homeland, his exiled pretender weaves the fabric of the prince he will need to be. It is the timeless, epic journey in the hands of an inventive craftsman."
--G. David Nordley, author of "After the Vikings," "Into the Miranda Rift," and
"To Climb a Flat Mountain."