The Entertainer Jon DeCles
Updated 2 October 2011
"Our Fellow Savages of the Sandwich Islands"
Jon DeCles as the Young Mark Twain at the Eagle Theater in Old Sacramento. Photo by Howard Gold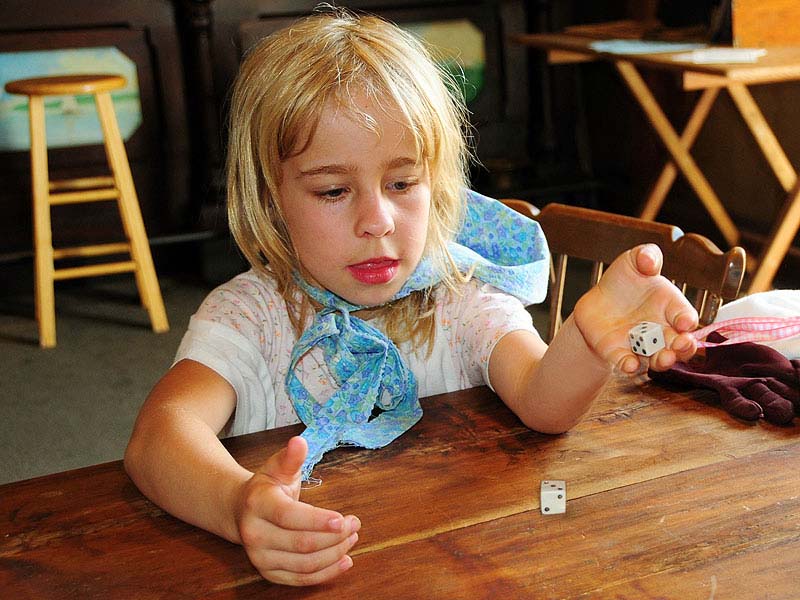 Byron DeCles as Tom Sawyer and Anastaciia DeCles as Becky Thatcher. Photos by Howard Gold
Jon DeCles will be appeariing weekends from the 2 July (the Fourth of July weekend) through 5 September (the Labor Day weekend, and, coincidentally, Old Sacramento Days) 2011, in the role of the young Mark Twain, in Old Sacramento. You can catch him at the Eagle Theater, the railroad terminal, or on the streets.
Jon DeCles will be appearing at Baycon in San Jose, California, from 27 May 2011 through 30 May 2011, the Memorial Day Weekend. With luck, you will be able to pick up a couple of his books and get them autographed. With no luck, you will have to bring copies of the ones you already have. Baycon is the San Francisco Bay Area's resident annual Science Fiction and Fantasy Convention, ongoing for many years now. To learn more about it, click on the link above.
Jon DeCles will be appearing tomorrow, November 18th, 2010, in Dutch Flat, California, in the role of Mark Twain, which role he has performed since 1972 to the great pleasure of his audiences. Mr. Twain lectured in Dutch Flat when it was a metropolis, one of the cities that flourished after the Gold Rush.
Jon DeCles will be appearing at the Great Dickens Christmas Fair, weekends from the Day After Thanksgiving to the weekend before Christmas. He is performing the part of Mr. Micawber, from Charles Dickens' novel "David Copperfield."
The Dickens Christmas Fair is in the Exhibition Halls of the Cow Palace in South San Francisco, and is open from 11 AM to 7 PM. It is certainly the largest Dickens show in the world these days, with a cast of approximately 750, recreating the world of Charles Dickens' London. There are six theaters, many shops and restaurants, and a great many of the characters from the books, plus a great deal more from both reality and the works of other writers. Come meet Mr. Micawber, Captain Nemo, and Rudyard Kipling: and just possibly the Mad Hatter and Alice. This year the Fair is even larger!
You can get tickets online, and at a discount if you hurry.
For more information, click on this banner: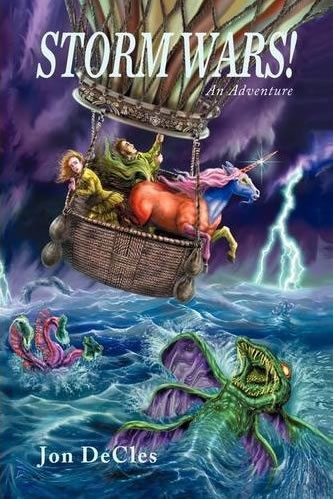 At Last, the Long-Awaited Sequel to "The Particolored Unicorn" is in print and available, right here, right now, online! Click the link below to be taken immediately to the site where you can read the opening of the book, and, if you are excited enough, purchase it right away.
"Jon DeCles is in command of all the elements in this one. On the trek to gain an army and win back his homeland, his exiled pretender weaves the fabric of the prince he will need to be. It is the timeless, epic journey in the hands of an inventive craftsman."
--G. David Nordley, author of "After the Vikings," "Into the Miranda Rift," and
"To Climb a Flat Mountain."