To
The Rhinoceros Lodge
Khaire!
(Hellenic for "Be happy!"7


*Last updated 26 June 2016 *

In case you are wondering why this website has not been updated in a while: The physical place named Rhinoceros Lodge burned to the ground in the Valley Fire of 12 September 2015. That included the vaporization of the computer on which this website existed. The Head Rhino escaped with one (edited) manuscript, one painting, his son, and the five dogs.

With the help of his dear friend Tom some work is being done today on the website, on Tom's computer. The work includes fixing a number of links to books which the publisher had changed, thereby making a mess of the marketing.

The positive news is that the edited manuscript has had its emendations added to the electronic copy (again with help from Tom) so the new book, "Stuff As Dreams," by Jon DeCles, should be appearing in the foreseeable future.

****

Most Pages Do Not Have Music: But Some Do. The ones that do usually include only a single playthrough. There are a couple of exceptions, where the pieces are exceptionally short.

If you hate music, or the music other people like: this is the time to turn down your sound!

Somebody recently complained to us that we didn't have a table of contents. We have a table of contents. It is below, and labeled "Table of Contents." Somebody else complained that our type was too large, requiring that one page down to see the whole table of contents, thereby making it really difficult to find things.

Are people getting lazier or stupider faster? (It appears the election of 2010 answered that question.)

In response to the constant whining of people who A) don't want to hear any music that they have not heard before, B) don't want to hear any music without their previous personal approval, C) don't want music to play when the site comes up because they are viewing it on their boss's time and might get caught (only in America do criminals whine because they they are in danger of getting caught: but hey, criminals can still buy our books!), D) just don't like music in any form: we are taking the music off this first page.

For those of you who miss the Janacek: well, it is available on recordings.

Someone recently snarked in our guestbook about our use of the word 'so' rather than 'as.' He had clearly never seen "Romeo and Juliet," and thus may be thought of as illiterate, no matter how many freshman classes he has taken in the 'English' proposed by the Modern Language Association. --Frankly, the Twentieth Century thought much too highly of itself.

People kept complaining about our orange patterned background. We have changed it to a nice restful purple. We really like purple.
Table of Contents
(Click on Any Underlined Listing to Go to It)
This is the SkyCatch Gymnastics Boy's Team at the beginning of the Oroville Invitational on 24 January 2015. In case you are wondering why this picture is here, that is Byron Gabriel DeCles on the far right. The boys won a bunch of medals, including one for Byron. I think we are all hoping for scholarships. Please add your support to the team in any small amount by going to gofund.me/SkycatchBoys -- This will help fund the meet fees that will help the boys continue.
We are also looking for a new and better location for the gym, located in Lake County, California. If you have a property, ideally with 5,000 square feet or more and low rent (an unusued warehouse or store would be good, so long as it doesn't leak and can be heated: and there needs to be at least one bathroom), please contact us!
Wherein We Explain Ourselves: We Put This on a Separate Page (on advice) as of
April 28, 2001.
If you work at a college or university, or are engaged in a degree program, please read this one and consider helping out with saving the papers of Paul Edwin Zimmer and Jon DeCles.
Note: Thanks to Shannon for calling to our attention the fact that the link to this page was broken. We have, we hoped, fixed it as of 25 March 2002
Posted January 4, 2002
Ever Want to Become a Patron of the Arts? Please?
Where We Set Forth the State of the Art & Business of Writing.
3 August
Which May Amuse You
Posted 17 December 2014
An Ionic Column is not so sturdy nor strong as the Doric kind, nor yet so lofty and florid as the Corinthian sort; but it is pleasantly ornamented enough, and it will do nicely to hold the roof up.
Home is the Sailor, Part Four
Posted 28 April 2014
2 October 2011
Continuing Commentary from Our Talented Scion
Weird Al Gone Wrong
Posted 27 June 2003

&anbsp: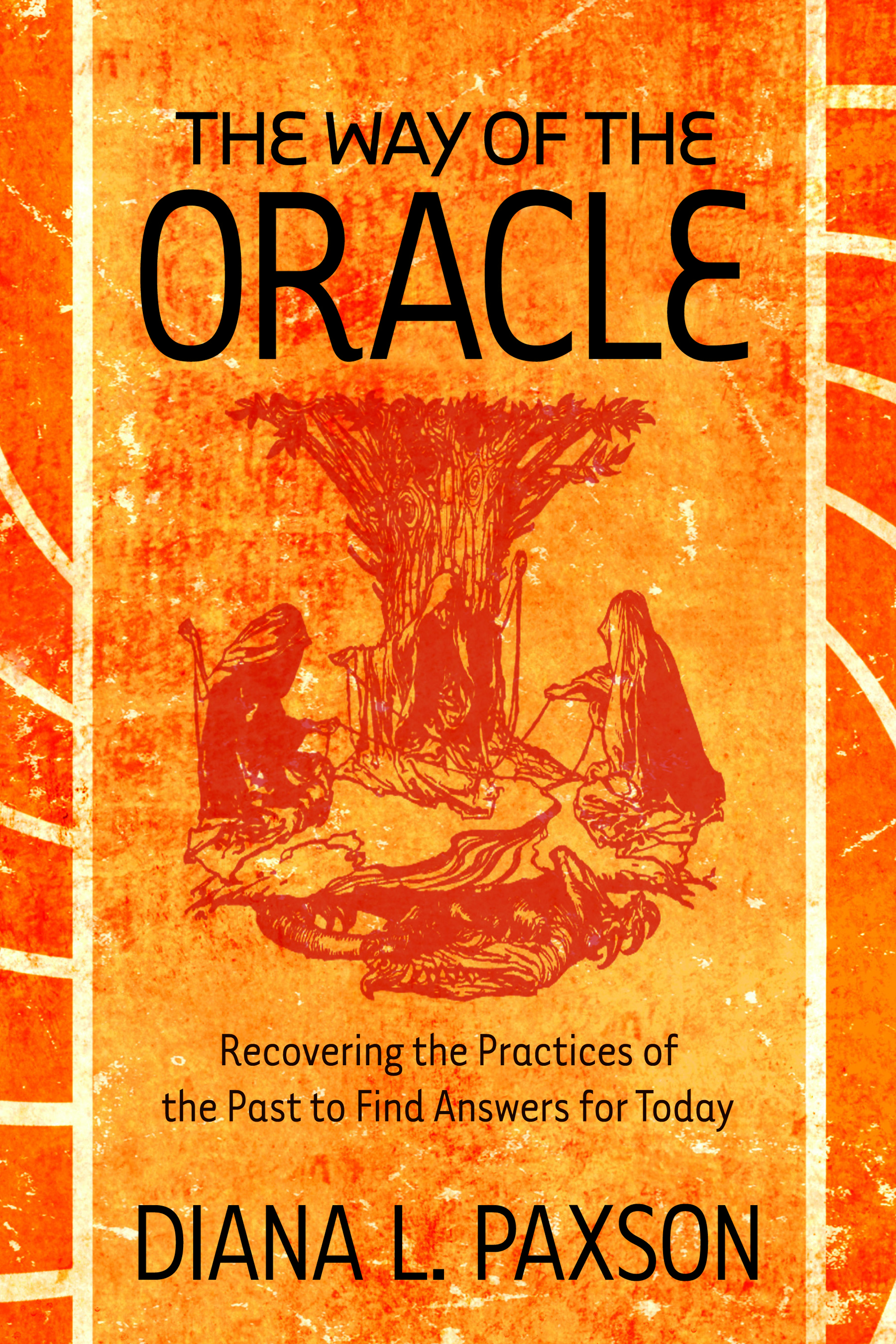 The Way of the Oracle: Recovering the Practices of the Past to Find Answers for Today
Posted 13 August 2012
Marion Zimmer Bradley's Sword of Avalon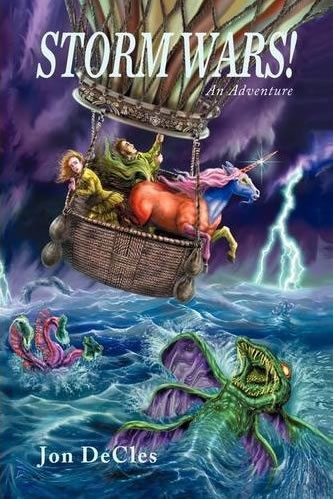 At Last, the Long-Awaited Sequel to "The Particolored Unicorn" is in print and available, right here, right now, online! Click the link below to be taken immediaitely to the site where you can read the opening of the book, and, if you are excited enough, purchase it right away.
"Jon DeCles is in command of all the elements in this one. On the trek to gain an army and win back his homeland, his exiled pretender weaves the fabric of the prince he will need to be. It is the timeless, epic journey in the hands of an inventive craftsman."
--G. David Nordley, author of "After the Vikings," "Into the Miranda Rift," and
"To Climb a Flat Mountain"
And, previously at Rhinoceros Lodge...
****
Is Where You Will Find Some of the Book Reviews
There Are Some New Reviews As of 9 June 2010
*****
Dire Emergency! A part of our Marion Zimmer Bradley Page turned into Gibberish! If you happened to download it, or can translate the gibberish back into copy, please help us! The gibberish seems to have happened on the home computer and then got uploaded without our notice. We really do need to figure out how to effectively back up this enormous web page! The situation is as ineffective as Swiss cheese!
The Way Back Machine apparently went online a week or so after the crash.
This Cry for Help Posted on 8 March 2001
**
ασοςΟλυμπικος
Is Where You Will Find Ancient Hellenic Religion
The Thiasos Olympikos Page has Separate Updates
and A Separate Table of Contents
Updated as of 1 October 2015
A Feature About the Place Where We Live
Posted 4 April 2001
***
Our Centerfold Used to Be a Monthly Feature.
Alas, It Has Become Way Too Difficult To Acquire New Pictures.
You Can, However, Still Enjoy Our Pretty Large Selection of Pictures From The Past
*****
"Can This Product Be as Bad as the Company Makes it Seem?"
Is Where We Talk About Baaaad Mercantile Practice
Posted 2 April 2003
The Once Great Musical Heritage Society:
A Preliminary Investigation Into the Credit Mafia
Most Recent Update: 19 February 2001
A Page Similar to the One Above, but Detailing Deceptions in Cyberspace
Choice Websites
****
Paul Magrs, Remarkable Writer
We love the wonderful and wild fiction (and perhaps not so wild) non-fiction of Paul Magrs. Here is a young man, a leacturer in Crative Writing and all that, who can appreciate Dr. Who and do quite British sort-of mysteries where the Bride of Frankenstein is the detective. He is a serious writer who can take himself lightly (which is, of course, why angels can fly) and if you have not read him, you very well ought to. He has not caught on in the States as well as he no doubt will, once people discover him.
Here is a link to his website, and from there you can play detective and discover all the delights of his writing on your own.
Of course, his work is in the stack of books were are struggling to get reviewed in our bookstore: but don't wait for our reviews, just go take a look and buy some.
http://www.paulmagrs.com/
**
Or, you can click on the Links We Like below and see what has come before...
Unhappily, a New Entry Below
A Page of Memorial Writings in Honor of Our Friends and Loved Ones Who Have Gone Before
Which You Can View Or Sign At Your Discretion
But We'd Really, Really Appreciate It If Your Would Sign and Say Hello!
And Finally, The Hit Box Will Tell You How Many Visitors We Have Had
Or, You May Wish to Visit the Website of Our Other Residence, Greyhaven, where the Young Master of the Manner is Spinning a Sister Site
Alternatively, you may wish to visit Firehair Designs. Fiona is the neice of the Head Rhino, and an artist of growing repute. We are perhaps prejudiced in saying that we think her masterpiece is the wonderful painting of a White Rhinoceros (we have it on an extra large mug from which we drink, as surcease from winter's cold, our hot cocoa), but our tastes should not influence your choice of work from her wonderful selection.

This Wonderful Website was Originally Designed and Setup by the Amazing.Mr Bagel, AKA
Jonathon Charles DeCles,
It has been further aided and augmented by David (Excalibear) Swagerty of Oakland, Ca., whose Website is www.excalibear.net Without David's help you would not be reading this, nor would I be writing this.
If you have any suggestions or comments you can E-Mail us using the link down at the bottom of the page or send your E-Mail to "RhinocerosLodge@pon.net".

Look and Enjoy!
---
Quote of the Month.
"The trouble with Social Media is that they are an ideal means of passing on Social Diseases."
--Jonathon Charles DeCles
Posted 17 December 2014
Previous Quotes of the Month can be read by Clicking Here!
Back to the Rhinoceros Lodge Table of Contents
The Beautifually Realized and Displayed Number Below Represents the Number of Times People Have Visited This Site Since It Was Established In (Roughly) June of 1998. Thanks for Stopping In! Except that several thousand digits were lost during the Great Crash of June 2006.
.
Back to the Rhinoceros Lodge Table of Contents